ISLAND MAGIC

Mimart Theater within the program of the European Capital of Culture
ECoC PLOVDIV 2019

Project Island Magic of the Mimart Theater and the Plovdiv City Foundation is conceived with the aim of initiating the community, artists and citizens in creating artistic content, developing cooperation between Serbian and Bulgarian artists through joint work in reviving public spaces as new places of culture. The name of the project came from the research of the city of Plovdiv on the river Marica and the insight that there is an island on the river, called Adata. On the other hand, the island is a metaphor for a secluded place that is safe and that provides support for those who are there together. The magic of theater brings new codes by exploring elements of archetypal stories and events, through past, present and future times.

Participants in the project: Lidija Antonović, Nina Petrov, Nela Antonović Ivana Vraneš, Marko Nektan, Natasa Milojević and Teodora Sarić.

Main activities on project Island Magic in Plovdiv: Mimart workshops from July 1-03 resulted in a presentation together with Serbian and Bulgarian artists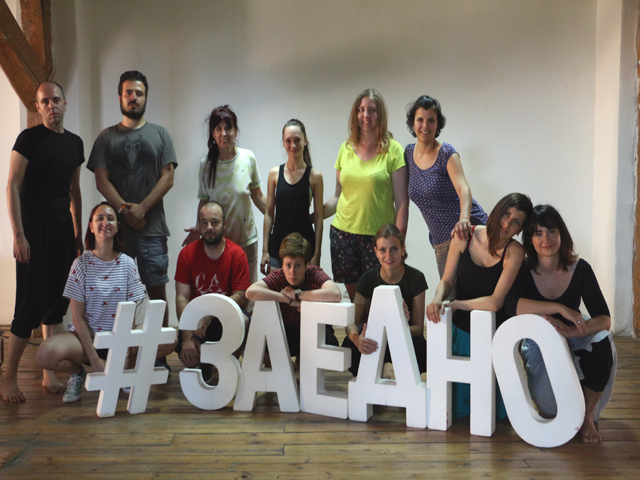 Photo: Lidija Antonović
Street performance on July 3, procession through parks, streets and squares in the center of Plovdiv
MAGICAL DREAM

Premiere July 4, 2019, Adata, Plovdi

The play Magical Dream explores an older myth about the Goddess Hecate, who had three heads and was the goddess of the underworld in the vicinity of Plovdiv. It is believed that Hecate had two temples in Belgrade.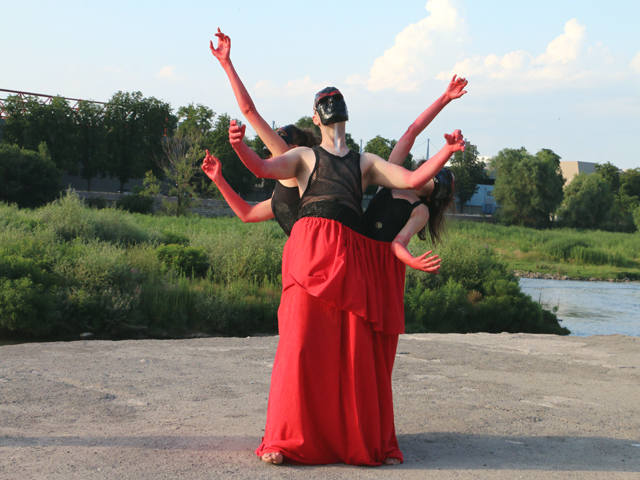 Photo: Lidija Antonović
The cult of the goddess Hecate is the first pagan cult of fire during the full moon. The mythical essence is translated into non-verbal language, and the forces of light and darkness are a reflection of the existence of good and evil in ourselves. The basis of creation is dreams, so this is a dream about the magic of theater.