Signroads

Premiere 29.05.2015, Belgrade

Performance is presentation of workshops for Youth within EU project The Complete Freedom of Truth 2014/19, Erasmus+ program. Project Signroads came out of necessity to through the view of young man develop the possibilities of society, culture and art. After three decades of work Mimart developed method in work with Youth. The wealth of working together of experts, artists and Youth, through a process of participation brings new creative potencial. The concept is based on the Ivo Andrics story about young man who was wandering in the world and searching for happiness came on wrong path for which he did not know where it leads... The title was selected because it has meaning of fulfillment of obligations but notes that there is a false system of goals, a system of false signposts.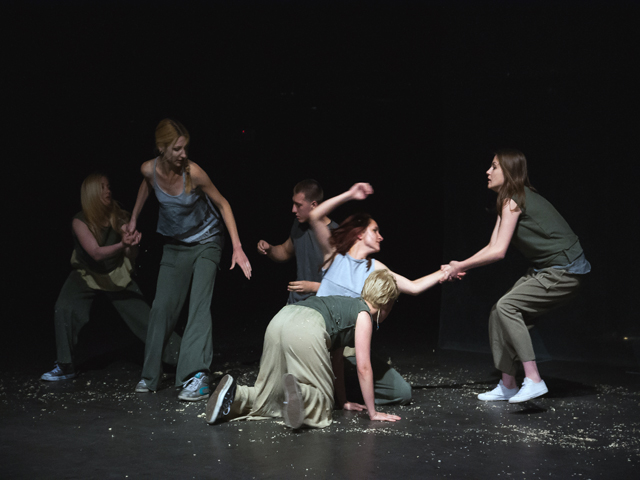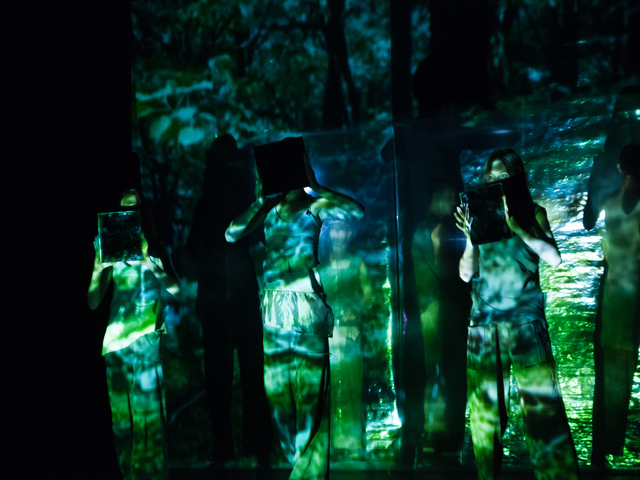 Photo: Lidija Antonović
Concept and mentor: NelaAntonović
Dramaturgy: Filip Jokanović
Project assistent: Lidija Antonović
Participants: Anja Nikolić, Nina Petrov, Saša Dobrohotov, Teodora Sarić, Sara Đurović, Verica Jovanović, Lara Popović i Lidija Antonović
Sound design: Predrag Radovančević i Nemanja Čobić
Saxophone: Teodora Sarić
Costume designer: Lara Popović
Scene and Video art: Lidija Antonović
Props: Mimart
Produkction: Teatar Mimart and DOB

Project was supported by Ministry of culture and information of Republic of Serbia.